I got a Wuzzles book from the used bookstore.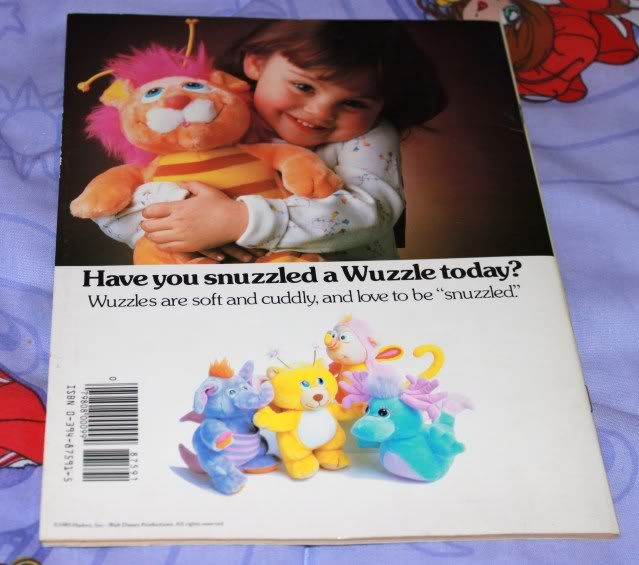 It's never been colored in <3 I want a Moosel plush so bad. The only Wuzzles stuff I ever find in the shops is books...


I ordered a Kawaii Goods lucky pack!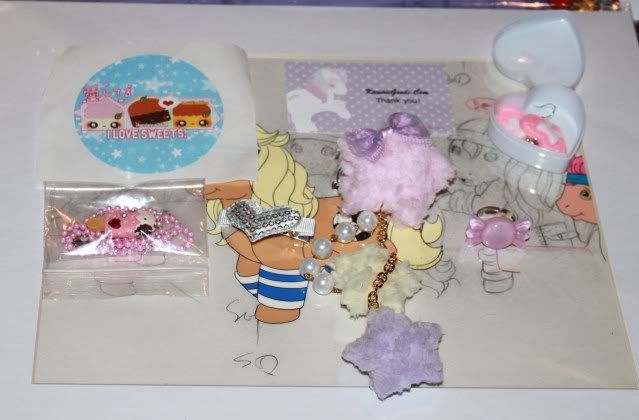 I ordered the $10 fairy kei LP.

Pictured on my new MLP cel because I can <3

I received:
2 way fuzzy stars
necklace
ring
hair clip
earrings
sticker

I love the fuzzy, ring and necklace and will use them alot! I don't have anything to match the hairclip, but it's still cute and I like it.
The fuzzy is very well made and I'd say slightly nicer than the similar one I own from Cat Nap Caps. The necklace looks well made too and it's really cute. The ring is a standard cabochon on a ringbase affair, but it's nice because I don't have any candy themed rings yet. The heart clip is a little cheaper feeling than the other items, but still charming enough.
I am disappointed that I received earrings, however. I wish it had been mentioned on the site because not everyone can wear earrings! I have a crippling phobia of pain and I've never been able to get my ears pierced. I will save them aside as a birthday gift for a friend.
My major issue with this pack was the cost of shipping. While I feel my items were worth $10, when you add in the expensive shipping, the pack suddenly feels like a stretch for the value. Even with the actual cost of the shipping and the envelope considered, the $7 or so I paid for the shipping was expensive. It also did not include tracking for that price.
All in all, I'm happy with my pack. A surprise is always fun and I'll be using most of my items.