Today's find!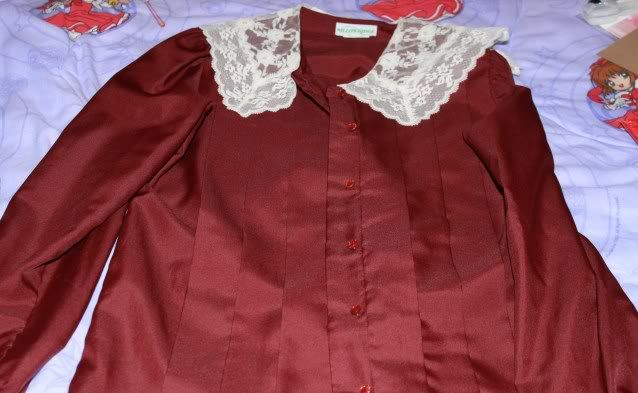 $1.50 from Salvation Army. For my dolly kei days. It's so cute! And two of my dolly skirts are red, so it'll go really well <3
You may wonder, how does one enjoy both fairy and dolly? Aren't they really different? Well, they are and they aren't. I see both styles as ways to evoke a child-like fantasy world. Only, in fairy kei, it's w rld like that of My Little Pony or Rainbow Bright. In dolly, it's a fairy tale world like Snow White or Red Riding Hood (the stories, not Disney). I really don't see them as so different at the core :)
Today's outfit!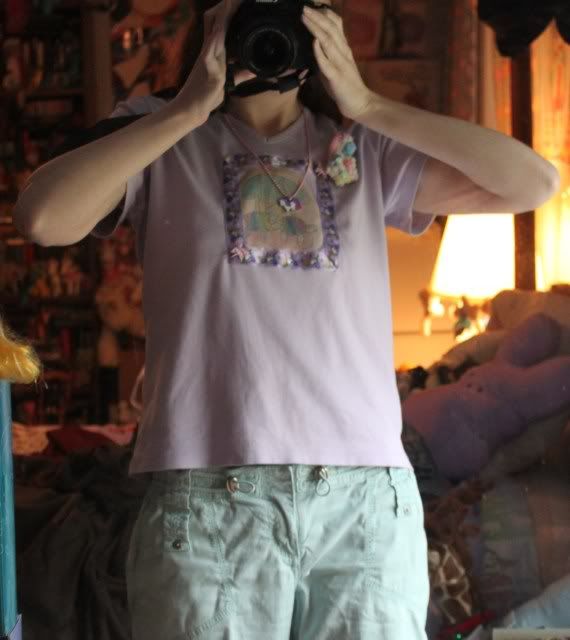 These are my only fairy kei colored pants, so I wear them alot.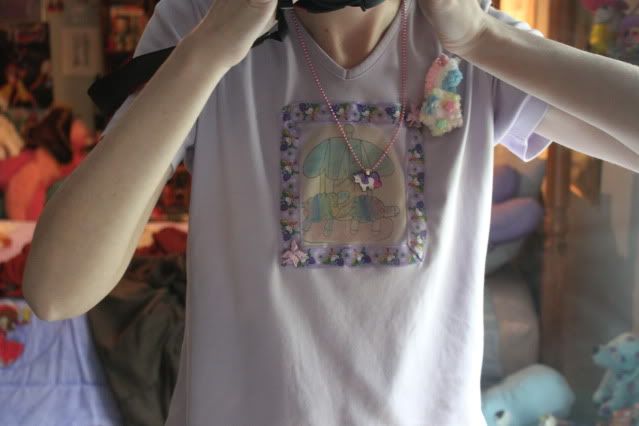 Close up of my shirt. I decorated it myself <3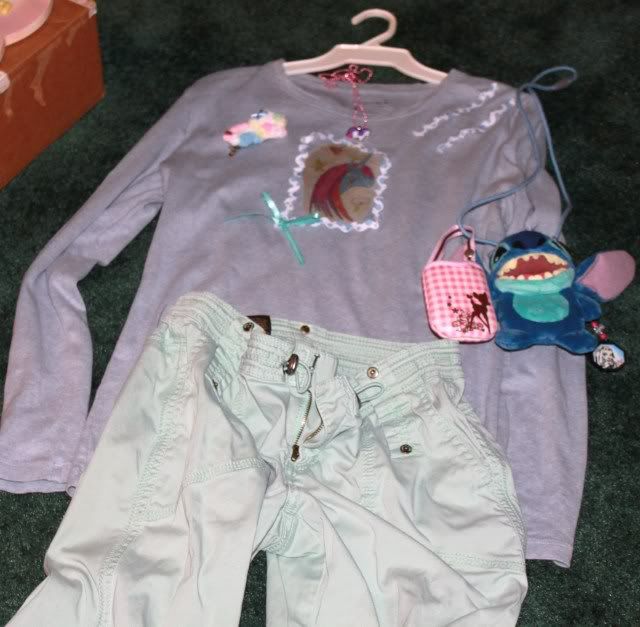 Here is a coord I wore a week or two ago with another of my decorated shirts and the same pants.
As a side note, these shirts are done with print out transfers. If you want to try this, the only brand I recommend is Avery. Every other brand has given me quite crappy results. Shirts with Avery transfers can ever be washed in the machine!
Now here's a review like I promised.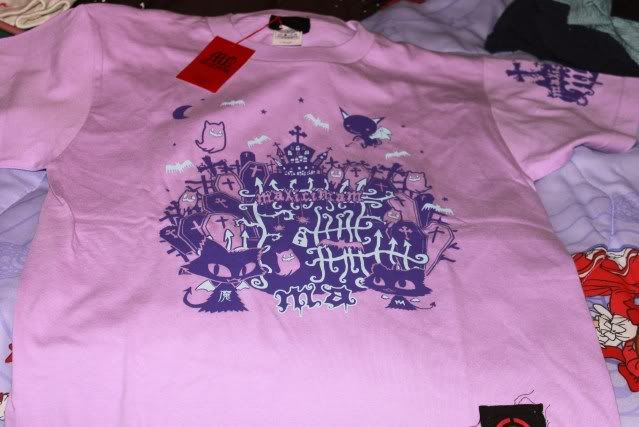 I purchased this MAM top from CD Japan (my 3rd brand piece haha)
Overall: 10/10
Website: 10/10
Very easy.
Items: 10/10
The fabric is very nice and thick and the print on the shirt feels high quality. I haven't tired it on so I can't speak to the fit. It looks true to size, though. I got the S since SS was sold out. (better big than not the color I wanted!)
Communication 10/10
I was emailed when the item shipped.
Shipping: 9/10
I loved that you can choose a shipping method! I would not have purchased if I had been forced to use EMS. I went with SAL, which is cheapest. It took CDJapan about two weeks just to ship my item, which was very annoying. The SAL was fine, though and took two weeks to arrive, which is fine by me.
Other:
CDJ had a promotion in which you spend a certain amount on MAM and you get free stickers. I didn't reach the amount so I was very surprised I got stickers anyway! The site promised 6, but I even got 7!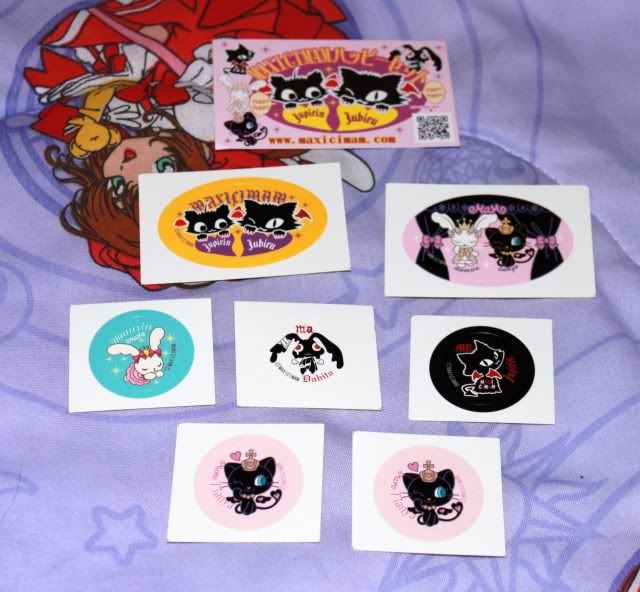 Super nice surprise.
Overall, my shirt is adorable and CDJ was a good shop. I'd buy again.