Yesterday, I went to Steampunk World's Fair in NJ.
It was a great experience. The outfits were amazing! It really was like visitin another world. Unlike anime cons and ren faires where the majority of costumes look a little lame or poor constructed, nearly everyone at this place just looked amazing. So dapper and elegant. I wish it were possible to have a convention like this for lolita fashion!
I wish I had taken pics of some of the amazing outfits for you, but I was so overwhelmed! If I took a pic of everyone I thought was cool, I would have 100s of pics!
However, here are the dandies from the Look at that Dandy panel :)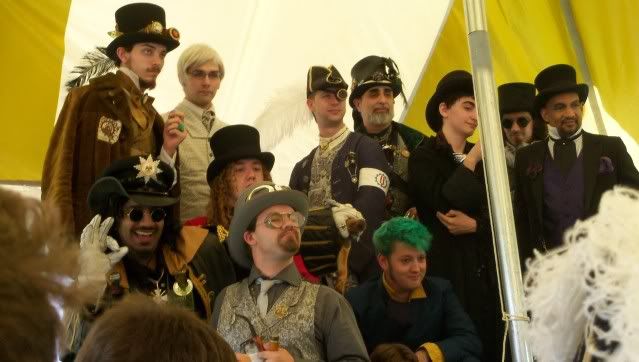 So dapper <3<3 Here's me when I first got there
Edit: Outfit rundown:
Dress: Dream of Lolita
Blouse: Bodyline
Socks: Secret Shop
Shoes: Em&Sprout
Hat Claires
Hair bunnies: me
Necklace: Me
Edit: This is the necklace I made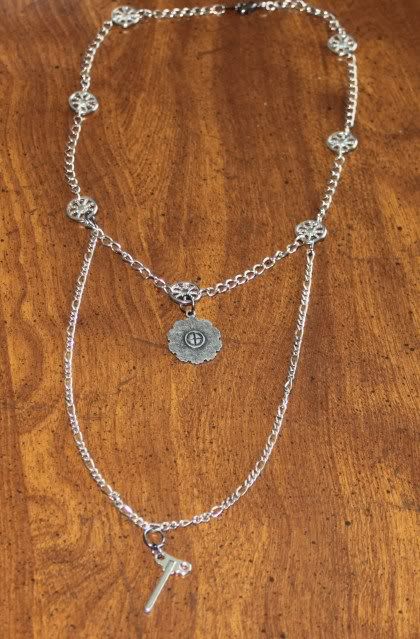 Just chillin' with the Tardis like I do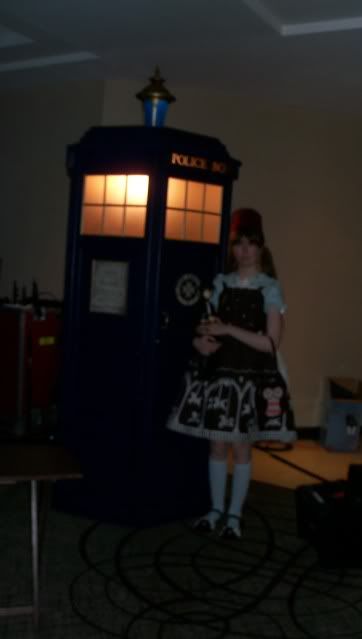 lol I'm not even a Whobie!
me and my BFF Jessica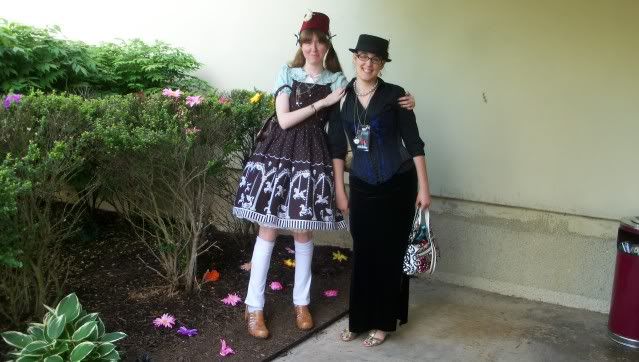 I bought a fez!
Can you guess why?
Ofcourse, no one can rock a fez like Heri!
I also got a tail :D I can't wait to add charms to it and make it all dolly/mori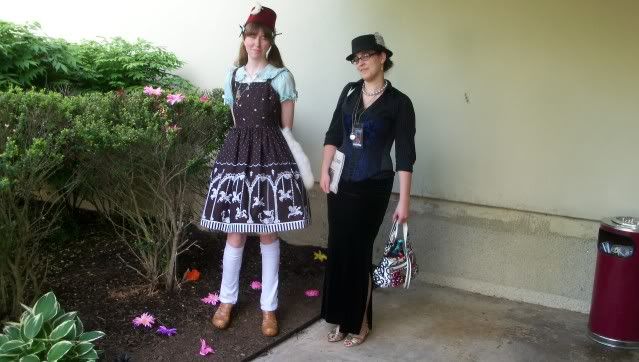 If you ever get a chance to go to a steampunk con, go! Even if, like me, you are not a steampunk.