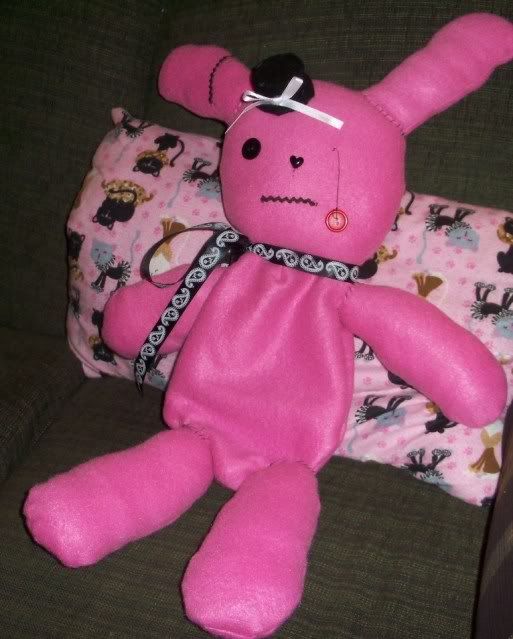 This is the purse I've been working on! As you can see it's rather huge <3 I'm really proud of it. The patter is from the book 'GothLoli Komono wo Tezukurishimasho'.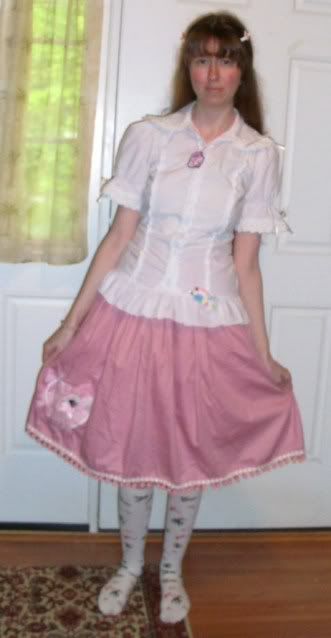 Today's outfit! Super casual for a trip to the Asian market. I was only out with my parents, not my friends, so I wanted to keep it toned down. My friends give me my strength to be different!
I carried my deer purse from the previous post with this :D
Blouse: Fan+Friend
Skirt: Dollscrops
Socks: Secret Shop
Necklace: Zambi Kandi on Etsy
I don't want to do a full review on F+F because I ordered from them a year ago (last May), but I really want to tell everyone how crappy they are. Every single freaking button on this blouse came loose and had to be resewn! That is unacceptable. I've never had such poor quality from Bodyline or Taobao. Also, the measurements page on their site is wrong. It says to not add on to your body measurement when choosing your clothing size. So I order this blouse exactly for my body size and it was much too small! My mom had to let it out for me and it's still not comfortable. I don't want anyone to deal with this company who can't even write a correct sizing page and has horrible quality! Buy from anyone else. If you must buy from them, add quite a bit to your body measurement!! Buy two sizes up from what they suggest.