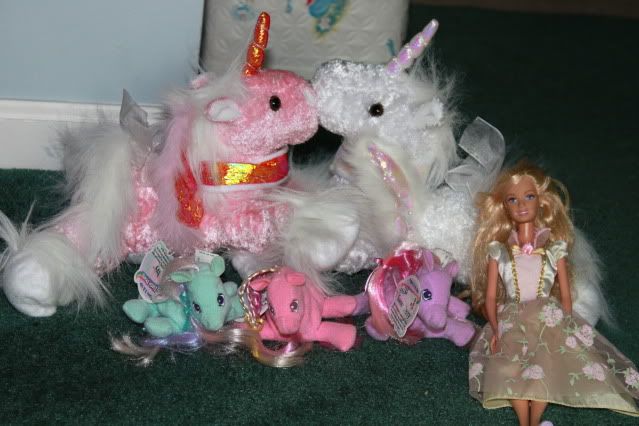 Finds from Goodwill today. Goodwill is an hour away, so I don't get to go often. They have a huge toy section, though!
I already have Ivy and Sweet Berry so they are going on ebay :)
I collect Barbies to customise into anime characters. It's a fun little hobby.
Out fit from a mall trip with friends a few weeks ago: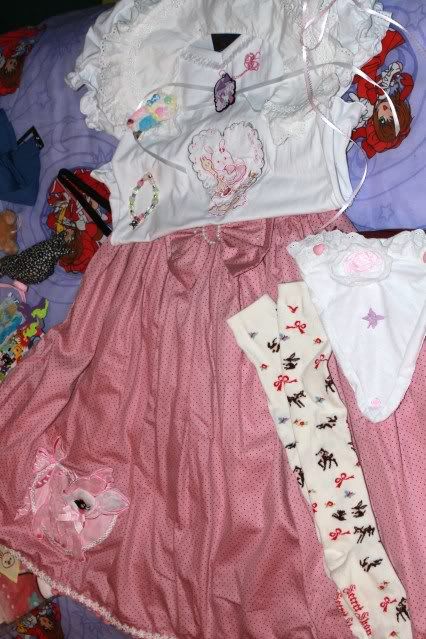 I would put it back on, but honestly, dressing up hurts my back >< I'm just not in the mood for that right now. Top: Rose Melody Necklace: Zambi Candy on Etsy Shooting star: kawaiigoods.com Bracelet: me Cake purse: me Skirt: Dollscrops Socks: Secret shop I'm going to the
Steampunk World's Fair
later this month! This is the outfit I'm planning: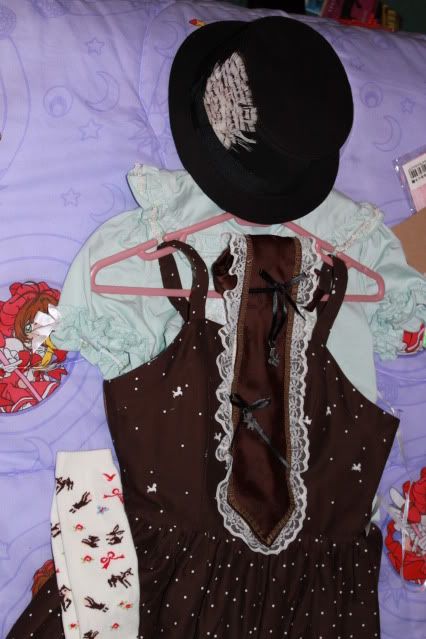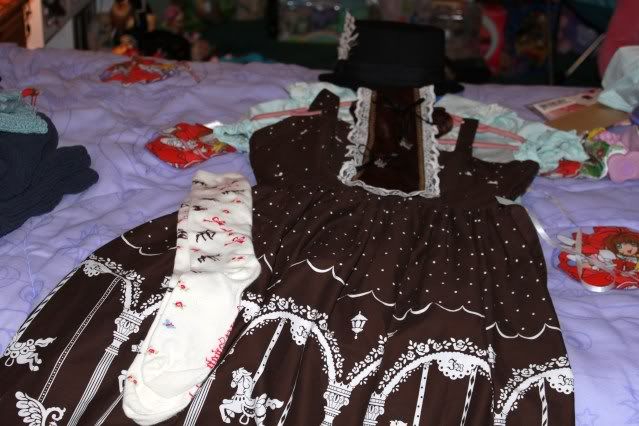 Hat: Claire's
Tie: me (I adore customising ties! I sell them at cons)
Top: Body Line
Dress: Dream of lolita
Socks: Secret Shop.
And I'll probably wear my Em&Sprout kitty shoes :)
I have some more shop/product reviews planned for the next few days!