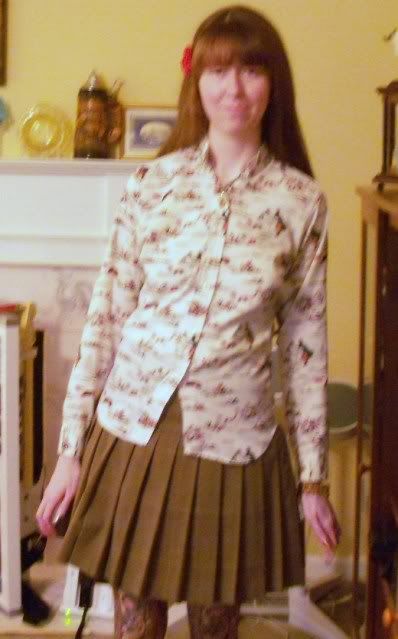 A tried a very casual dolly outfit today. I don't feel comfortable yet wearing a full out dolly outfit in public in my area yet. I still need to work up to it! I was going to wear a more dolly skirt but I really liked how this one looked (I already had it on when I put on my blouse). It was unflatteringly flat so I put a Bodyline petti under it. The blouse is my fox hunt pattern one I showed you in a previous post.
My tights are Celeste Stein! I got them from Ebay since the shipping on the CS site is god awful expensive. A guy walking with what looked like his girlfriend said to her that liked my tights! Wonder how she felt about that lol
As a side note, as I've mentioned, I'm 5'7. As such it can be hard to find tights that reach to where they are supossed to on me. I have two pairs of CS tights and they both are long enough, but just barely. I think if you are over 5'8, they won't work for you. Also, I take a US size 6 in pants and these tights do not squeeze my waist; they are loose and comfy.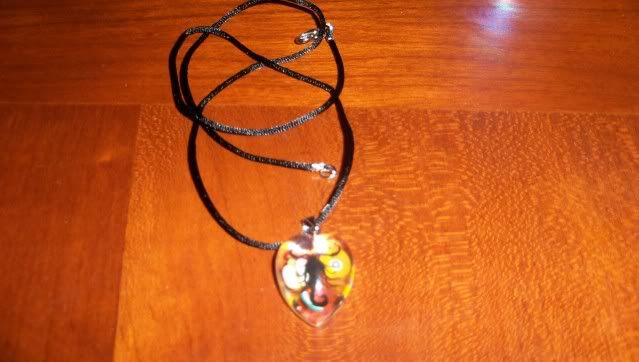 This is my necklace. I bought it in Canada last year. I has a real scorpian inside. <3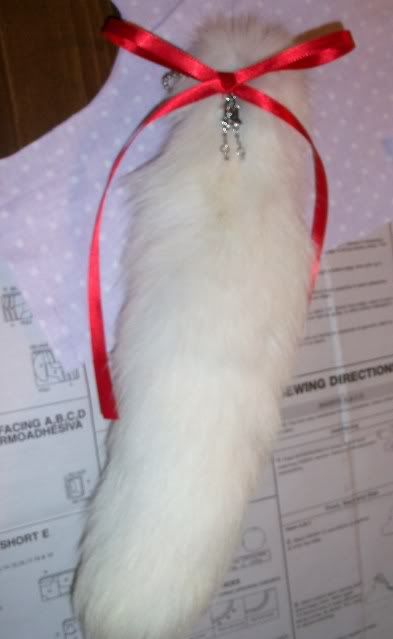 I decorated the tail I bought on Saturday! The charm is a cuckoo clock.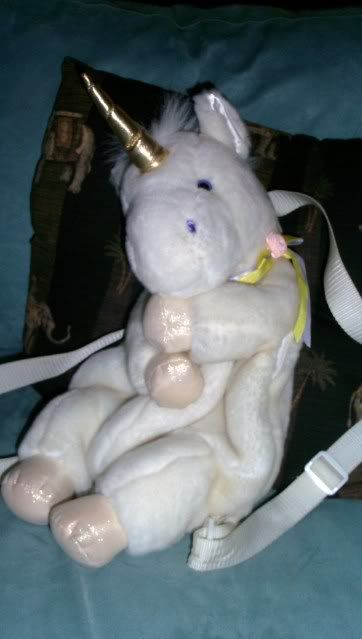 And on the fairy/lolita side of my world, my unicorn backpack came from Ebay! It's by Aurora who generally makes great plushies and plush backpacks/purses. It's so roomy inside! I'm in love. I can't wait to use it!
I've edited the last post with an outfit rundown, btw :)