First of all, if you liked the unicorn backpack I got off ebay,
there is another one up for bid
! Cheaper than I got mine too!
I would also like to remind everyone about my
Tumblr
:) It's mostly fairy kei.
Even though I don't buy much brand, I still have a wishlist! I'm still new to wearing lolita (even though i've been learning about it since 2007) so hopefully as I grow into a more experienced lolita I'll begin to buy more brand.
Here are my most wanted lolita items:
3.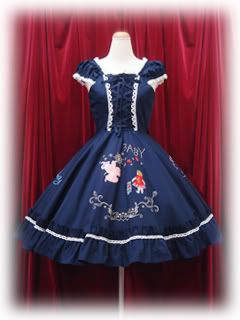 Baby- Wizard of Oz jsk in Navy. (i'd do with white or black though)
I really love the simple and cute appliques! Even though this is my 3rd wanted item, I'd like to try to save up for it before the others since it doesn't seem incredibly popular.
2.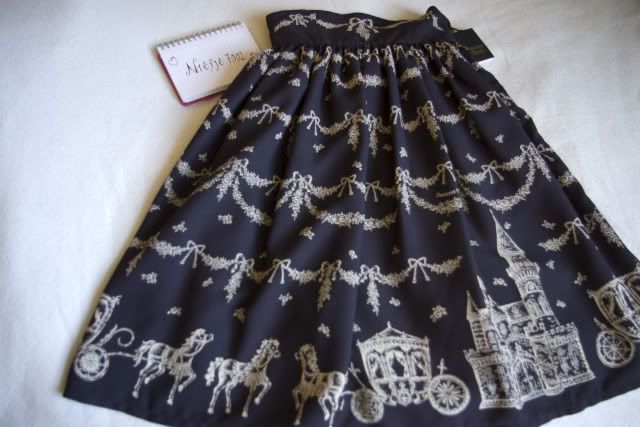 Innocent World- Gertrude skirt in Navy
Normally I'd buy the replica but they didn't make navy ): The color just looks amazing with the Cinderella theme.
1.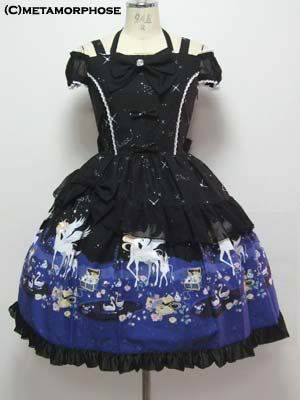 Twinkle Journey OP any color
You know how much I love ponies! Honestly, unless a replica comes out, I don't think I could ever save enough for this. Maybe the skirt...
There's another item I really want... In the 1st English GLB they showed a picture of a hoodie by MAM with devil ears and tail! ;o; I've wanted it so bad for years now! I can't find a pic online orz
I also want so many Putumayo cutsews, it's not even worth listing!