Since I shared my favorite fairy piece a few posts ago, today I want to share my fave dolly piece!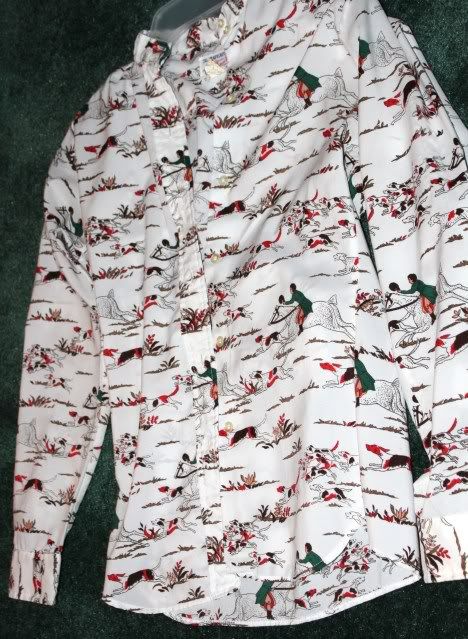 From the Salvation Army. I think it was $2. I adore this blouse so much! It's the blouse I compare all other against haha It's just so bizarre and awesome. I mean, a fox hunt all over a ladies' blouse? Just too cool. It fits me perfectly too. Had I been any wider, this would not work XD I really like form fitting clothes (they give me less of a stick-figure like appearance), so this is perfect for me.
I wore this all the time last winter <3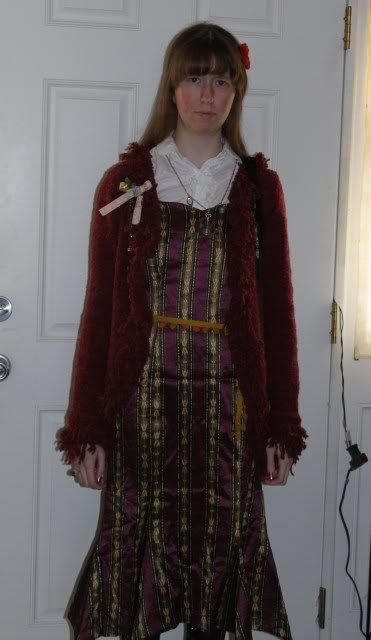 Here's the most elaborate dolly oufit I've put together. I wore it Non Con '11 last February. On day I want to wear dolly, I usually just go really casual so this was a ton of fun.